Broward UP focuses on six zip codes in Broward County with disproportionately high unemployment rates, low education attainment, and low household income levels. An additional five zip codes have been identified for later phases of work.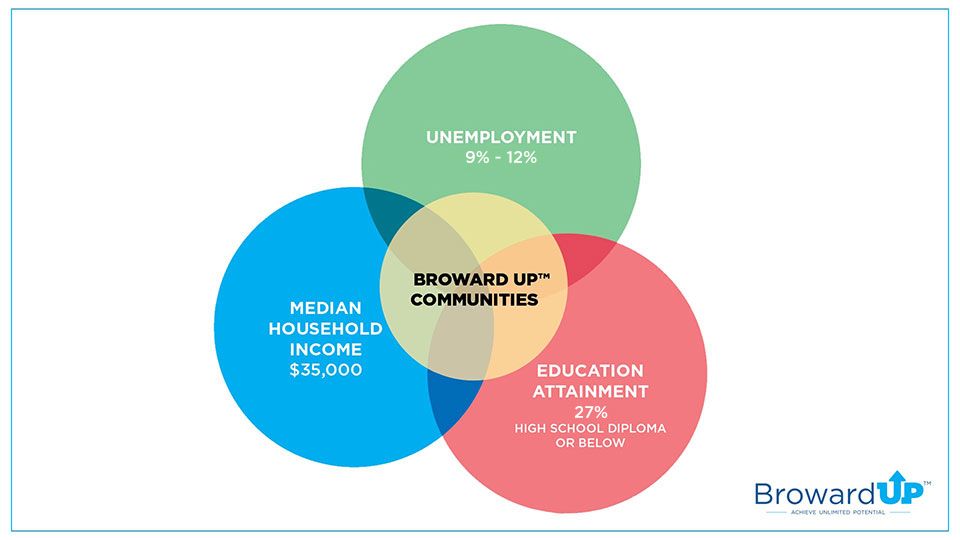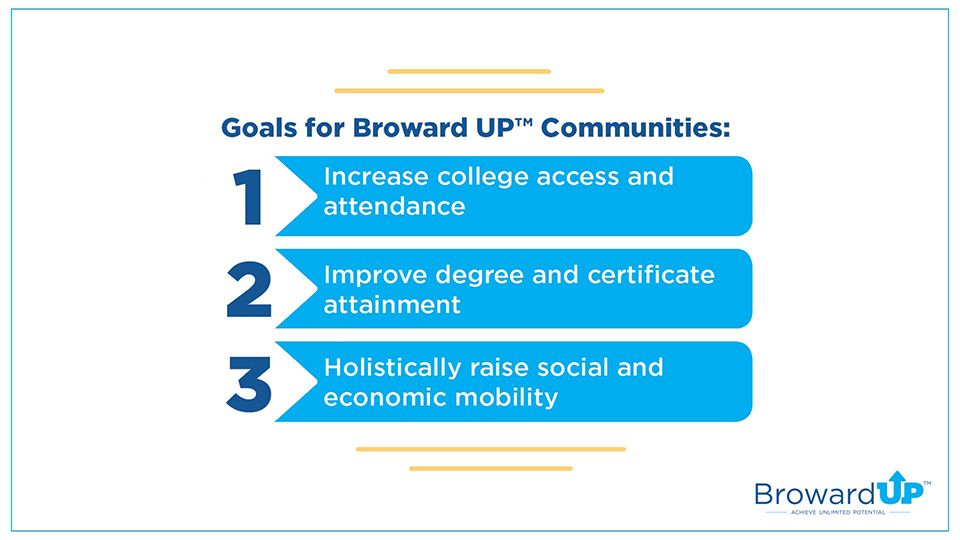 Through an innovative community-centric approach, Broward UP is expanding the college's business model and strengthening partnerships to deliver workforce education courses and programs, along with career readiness and related support services, in areas most affected by intergenerational poverty and economic immobility.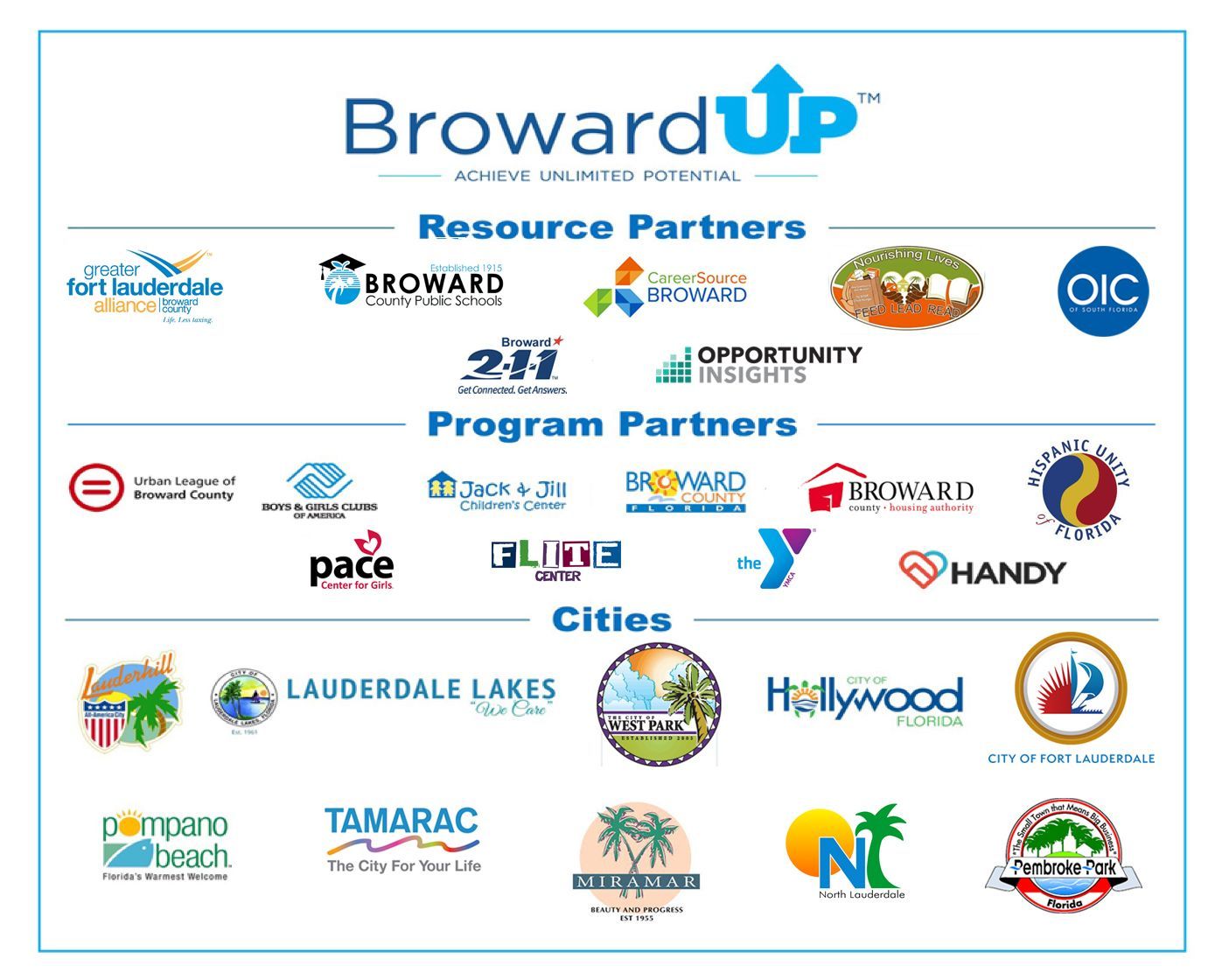 A series of collaborations customized to the specific needs of each community will be established, as well as outreach efforts to overcome misconceptions around access and to align retention and support services. 
Use the button below to learn more about Broward UP programming and resources available to residents.